As the holiday season and year-end are approaching, all of us at TEPCON are taking a moment to reflect on what is important. Teamwork, Safety, and Respect are the guiding values of our company, and we know that this extends far beyond just our team members and clients. TEPCON Cares, a 501(c)3 Nonprofit, our community outreach sector, works to strengthen, enrich, and support our community. 2021 has been a year of giving back.
This past year, our team supported many organizations including:
Adopt-A-Street
100 Club
Friends of the Needy
MentorKids USA
St. Vincent De Paul Food Bank
A Mighty Change of Heart
In addition to our involvement with these organizations, we also participated in Phoenix Children's Hospital's Big Dig for Kids, put together Military Care Packages, and to-date have handed out 1,000+ Care Kits to local community members in need.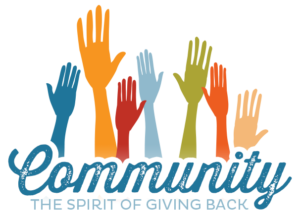 While TEPCON Cares focuses on community outreach all year long, for over a decade we have had a special tradition around the holidays. Each year at Thanksgiving every team member is given $100 with the mission to go out to the community and find a person or situation they can make a positive impact on. At our holiday party, every team member shares their story, and there is not a dry eye in the room. Below is a true story demonstrating the outreach and ripple effect one act of kindness can have.
At our recent holiday gathering, a Project Manager who is originally from India shared this story:
The poverty levels in India are quite extreme and if a woman gets divorced, they become ostracized from the village. In 2017, my family knew of a woman that was divorced with four kids, living in total poverty. I used my $100 to buy her a cow. The cow will produce milk that she can sell back to the village. The woman was so overwhelmed with joy she made a promise that when she was financially in a situation she could, she would buy a cow for another woman in need. In 2020, TEPCON received a letter that she kept her promise and purchased a cow for another woman in a similar situation. The woman receiving the cow promised to carry on the tradition.
This is one of many stories that are truly inspiring!