Our Executive Team
We start every project the same way—by listening.

Tom Pritscher, LEED® AP, FMP | President and Founder
Tom Pritscher, LEED® AP, FMP is the President and Founder of TEPCON Construction Inc. With more than 30 years of experience in the industry, he learned his skills as a second-generation commercial contractor at the young age of 14. After earning his construction management degree with honors from Southern Illinois University, Carbondale, Pritscher has worked in various roles within the construction industry, including as a Project Manager, VP of Business Development, and Executive VP for Tenant Improvements.
Along with his duties at TEPCON, Pritscher is also the Co-Founder and Principal of DrawAlert, a Construction Administration Software built to provide end-to-end transparency on construction projects. As someone who regularly gives back to his community, Pritscher likes to volunteer his time, knowledge, and talents as a mentor and internship-provider for college students in the IFMA student chapter as well as Arizona State University. Because of his constant advocation for Facilities Management, Pritscher spent more than two decades on IFMA's Board of Directors, and continues to work closely with the organization today.
Pritscher's personal values stand on the pillars of respect, teamwork, and safety. He utilizes these standards outside of his career, as well as bringing a unique cultural shift to the TEPCON team and its focus on projects, facilities, and restoration. From top-to-bottom, Pritscher and his team at TEPCON share the same core values, and ensure that each project embodies these qualities.
Tom Pritscher is also the author of 7 Gold Standards of Facility Construction: Save Money on Your Next Facilities Construction Project, written in part with Ronald McKenzie, NCARB.
Pam Mollsen | Chief Financial Officer

Pam Mollsen is the Chief Financial Officer at TEPCON. With over 30 years of experience in the construction industry, Pam's knowledge expands far beyond the accounting side of operations. Keeping true to herself, Pam aims to keep her core values in her personal life aligned with those in her professional life, including honesty, respect, loyalty, and team playing. Willing to jump in on any task at any given time, she finds it's not hard to wake up in the morning and go to work at TEPCON. Pam enjoys alone time (for your safety!), swimming, and spending time with her three grandchildren and dogs.

Lee Wilson | Chief Operating Officer

Lee Wilson is the Chief Operating Officer at TEPCON. Lee has over 25 years in the construction industry and has been an integral part of TEPCON for almost a decade. After starting in the construction industry at the age of 19, Lee has a deep understanding of the importance of hard work, a great work ethic, and servant leadership. His personal mission at TEPCON is the continued success of the company, the employees, and their families. Lee is an outdoorsman thanks to his love of camping and bass fishing and enjoys spending time with his three dogs.

Richard Martinez | Director of Facilities Construction Services

Richard Martinez is the Director of Facilities Construction Services at TEPCON. Richard brings over 20 years of experience in the construction industry and recently completed the Arizona Builders Alliance's Leadership Development Forum, an intensive management education program that focuses on management skills, leadership, and public speaking. One of his main objectives is to build customer relationships and he wakes up every day excited for new challenges he can solve. Richard spends his free time coaching his son's club soccer team and enjoys camping, fishing, and riding quads with his family.

David Ramirez | Director of New Construction and Tenant Improvements

David Ramirez is the Director of New Construction and Tenant Improvements at TEPCON. As a previous business owner, he holds CFM, LEED BD+C, CEAS and CMP designations and accreditations that have helped him tremendously during the last three years at TEPCON. David's main focus is relationship-building, and he brings a unique perspective to the company by using his 30 years of experience in construction as an owner rep. From playing golf and watching all things sports to seeing live music whenever he gets the chance, David is all about having fun with his friends, coworkers, and adult children.
Tiffany Pennington | Business Development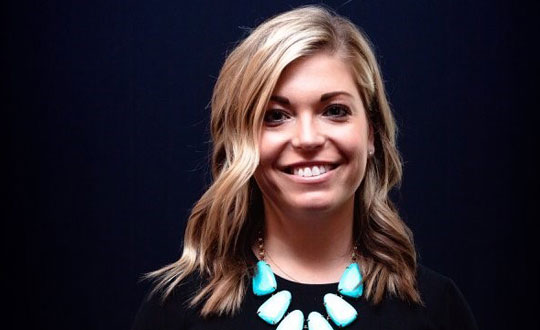 Tiffany Pennington is in Business Development at TEPCON. After moving to the area from Chicago, Tiffany began working at TEPCON. Tiffany's personal values include building relationships with others, following-through on her work, and being a collaborative, team player in the office. She's competitive in nature in the workplace and in her personal life, and enjoys hiking, spending time with her dog, Kona, traveling, and cooking.